Culture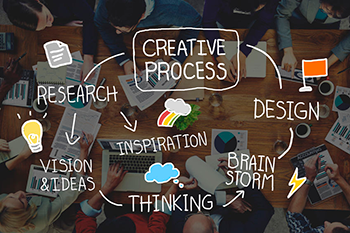 Going beyond research is truly our passion. It is one thing to gather market information and yet, very much another to wade through and pinpoint the information our clients can put to sound decision making.
To further your ROI in market information,
we are …
committed + passionate
We leave no stone unturned. We are passionate in finding new information and insights to further your strategy and positioning. You are the internal expert. We will serve as your external market expert connecting you to the market to foster creative thinking and ideas. We won't be shy about asking "What if we …" – going beyond the obvious.
flexible + collaborative
There is no "model" to employ. There are sound market research foundations to start from and then creative bending and molding research that fits your challenge, your need – customized to answer your unique hurdles. Sure, we will offer our experiences and lessons learned to guide you – but our collaborative effort will best help you and your company succeed with thoughtful decision-making aided by market information.
research + consultation
We take pride in knowing market research and incorporating market information into sound strategy and tactics from our experiences on both sides of the fence. We have been blessed to be part of a Fortune 10 company in market research, marketing, product planning & development and human resources AND on the supplier / partner side guiding various companies with market research, product development / innovation, brand management, marketing communications, among other areas critical to strategy development. We not only serve your needs to design, execute and analyze top-notch market research; but we also extend further by serving your needs in a more consultative thinking. We guide companies in establishing or enhancing their product development processes. We often recommend when / where / how to do cost-efficient and effective market information to drive strategy development.
When you succeed … MarketVibes takes pride in YOUR SUCCESS!